Outbound Call Center Services
Your success hinges on keeping your customers loyal and engaged–but staying in touch with each and every one can take hundreds of hours each month. Farran Media Services is more than just a call center, we are your personal account representatives who specialize in creating custom calling and telemarketing campaigns for publishers. We don't farm your calls out to 20 different reps; instead giving you dedicated partners who learn the ins and outs of your company and campaign.
The Farran Media Difference
Publishers Supporting Publishers
Farran Media began with a simple goal in mind: To create a dental magazine and community to support dentists. Twenty years and millions of magazines shipped later, we're creating a new venture to support publishers. Partnering with Farran Media Services gives you access to not only experienced call center support specialists but also a circulation director with proven experience to help develop and implement your custom calling campaigns. From getting new subscribers, to filling seats at your next event or trade show–the Farran Media Services call center can provide your company with the support and tools you need to be an industry leader.
Tradeshow and Events Telemarketing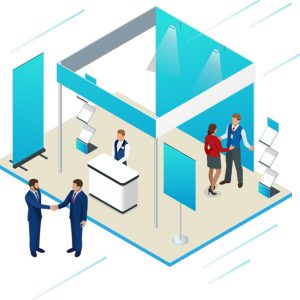 boost attendance for your next event
Events are the best way to bring your audience and your advertising clients together to speak to them face-to-face. Whether you're looking to fill seats at an event, or direct more people to your booth at a trade show, our dedicated reps have the expertise to fill your events!
We will call your targeted list of potential attendees and remind them about upcoming registration and early bird deadlines.
Send a follow-up email with attachments to flyers and forms, and links to your online registration page.
Follow-up calls post-event to pre-register attendees for your next meeting.

Consulting: The consultation period is where we work with you to understand your needs and create a custom-tailored plan for your campaign to best achieve your goals and exceed your expectations.

Custom Campaign Creation: The right script can make all the difference! We'll work with you to create a custom script and set up your campaign with any additional services such as prerecorded voicemails or emails to make sure your campaign is a success. We then train our dedicated reps to make sure they understand not only your campaign and goals but also your brand's own unique voice.

Campaign Rollout: We recommend starting with a short 3- to 5-day test run of your campaign using your list. The test will allow us to optimize the script and campaign parameters before rolling-out. Once testing is complete, we will start your new campaign in full. While your campaign is being run, you will be able to receive reports on its performance along with updated data exports for any of your clients' information that needs to be updated. We constantly monitor your campaign performance to make sure it will be successful.

Campaign Completion: At the completion of your campaign, a final data export, including DNC list, will be exported and delivered. Call recordings will be stored digitally for 24 months and can be provided to an auditing bureau as required upon request.
Contact us
The cost effective solution to increasing your bottom line. Give us a call at (480) 598-0001 or fill out the form below to start planning a custom call center solution for your company.