Farran Media Call Center Services Created for Publishers
When you're looking for call center services, you need more than just telemarketers–you need personal account representatives who are extensions of your brand. Having published magazines for more than 20 years, we understand just what it takes to be successful in a highly competitive market. Your success hinges on keeping your customers loyal and engaged–but staying in touch with each and every one of your subscribers can take hundreds of hours each month. At Farran Media Services, we specialize in meeting those needs. Our call center services give you direct access to experts who will create custom-tailored scripts and campaigns. We specialize in everything from renewing subscriptions to helping your company handle and reply to inbound customer service questions and will work with your company's unique needs to support your business objectives–all while exceeding your expectations.
Why you should partner with Farran Media Call Center Services
As the industry gets more and more competitive, each and every subscriber counts. With hundreds of options available to your subscribers just a few clicks away, you understand that your success is tied directly to your customers' loyalty. Farran Media's experienced agents specialize in the publishing industry and are uniquely qualified to help create custom scripts and campaigns specially tailored to your company's needs. Have questions? You can find some of our frequently asked questions below or give us a call at (480) 598-0001.
Some of the services we offer:
Subscriber Re-qualification/Renewal
Former Subscriber Reactivation
New Subscriber Campaigns
Postal Audits
Data Verification & Enhancement
Trade show & Events Marketing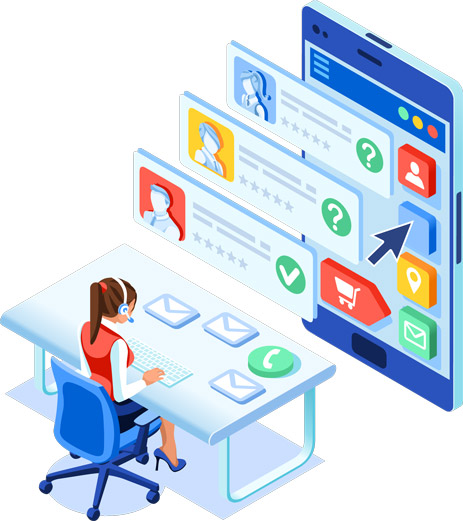 Frequently Asked Questions
Let's Work Together!
Our dedicated reps are waiting to help your company grow while saving you money! Give us a call at (480) 598-0001 or fill out the form below to start planning a custom call center solution for your company.