Behind a Great Publication–is a Great Website
As the world becomes more social, a modern website that brings your community together is paramount to your success. Farran Media has helped grow communities for publications for over 20 years–bringing together users to view, comment and share content. Our custom website and community hosting solutions gives you an easy-t0-use admin panel that gives you full control of your website and content.
Custom Website Features
Integrated Analytics
Get full access to website stats and reporting so you'll know what's working for your site.
Community Forums
Get the conversation going! You've built your company, keep it thriving with full control of your own message boards, private messaging, moderators and so much more.
Fully Customizable
With a fully featured backend, you can edit pages, your homepage–and so much more!
Newsletters
Send private messages, emails, and more to your members to keep them up-to-date on site updates, features and more.
Ad Integration
Easily integrate google adsense or other platforms to start generating more revenue.
No Coding Required
While you have full control to add and code your own pages, the majority of back-end edits can be done with just a few clicks–anyone can hop in and make edits if needed.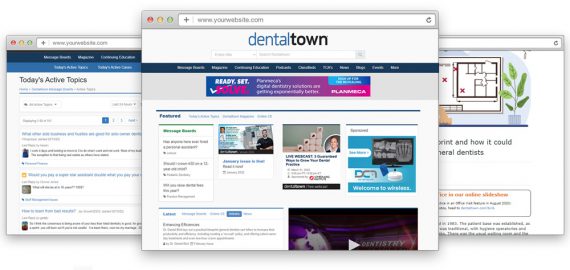 Your Vision–Come to Life
Your first step is working with our team of experts to create a custom website that fits your vision. From page layouts, to custom colors and logos–your website is custom built to meet your sites needs. With over 20 years of building custom websites for publishers, we have the expertise and knowledge to deliver your next big website redesign.
Site Reports and Analytics
Registrations, page views and so much more–your site dashboard gives you important information and insights so you can make important business decision.